In order to achieve the Sustainable Development Goals, we cannot only look at the expenditure of development banks and development aid to date, but must also take into account the total volume of funds raised to finance public goods. We will then no longer be talking about 250 billion dollars, but about 12 trillion dollars that can potentially be spent sustainably every year. See here our Policy Paper published by the UN Inter Agency Task Force on Financing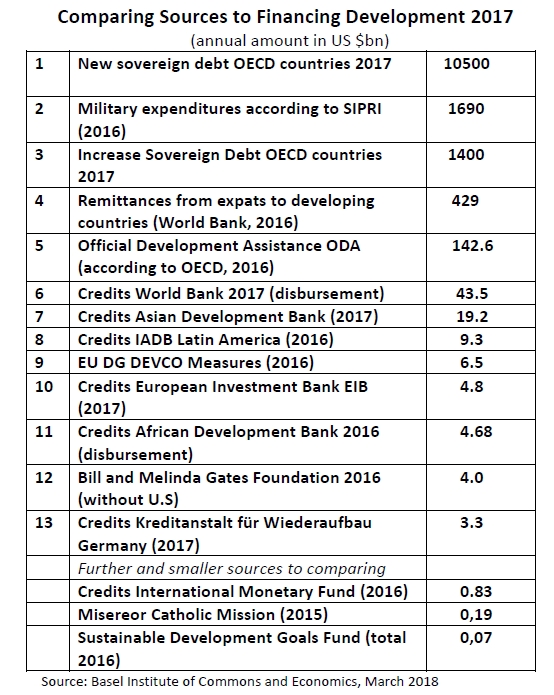 Development:
https://developmentfinance.un.org/sites/developmentfinance.un.org/files/IATF%202018_Basel%20Institute_input.pdf
While being a member in several Global initiatives to achieving the UN Goals, we remarked an entire lack of data for the major  challenges in financing development. Our successful data service in the German speaking area, http://commons.ch/deutsch/weltlisten, counts encouraging 120 Google searches by day in average. So we will starting to offer here unique data compilations to download. As a contributor to the UN Inter Agency Taskforce (IATF)  on Financing Development, the Basel Institute of Commons and Economics is aware of the low level of information and discussion on this subject. In reports figures and interpretations have to be referenced by published documents. No published document? No discussion.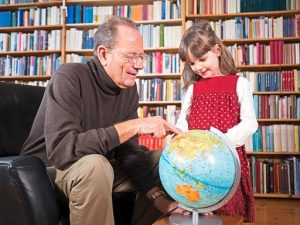 Although it's extremely different to achieve any interest in data on financing development in media and 'referenced' journals (except you are Jeffrey Sachs), only the web universe may be a place where up-to-the-minute data can find its way to reaching the audience.
So let's start with a unique document, the Comparison of Sources to Financing Development 2017, that you can download here. If you're interested in learning more on the interactions between the 17 UN Goals and their ranking in development policy, our UN SDG Interaction Matrix might become a useful source for you. Have you ever thought on comparing the military costs of countries with their exports? Well, we did. Or would you like to see the GDP-Wealth-Ratio, that compares a country's share in the Global GDP with it's share in the Global Wealth:  explore Where did the Wealth go. For Excel lovers the Global Index Benchmark to comparing ten indices with GDP PPP by mean and by average deviation per country will be a highlight of developing research.
Data for financing development – update on March 11th 2018
Comparison of Sources to Financing Development 2017
UN SDG Interaction Matrix 2018
Military expenditures as a share of exports 2017
Global Index Benchmark 2017 – Comparison of ten leading Global Indices including SDG-Index and GDP PPP (Excel)
Where did the Wealth go? Comparing the share of countries in GDP with their share in wealth (2015)
Kommentar schreiben