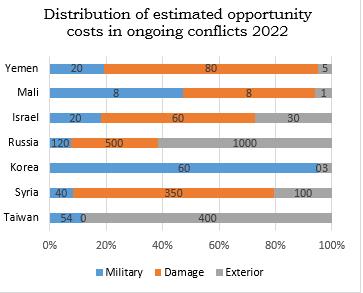 January 2023: Opportunity Costs are the major resource for financing all the issues of the Sustainable Development Goals such as fighting Climate Change, addressing COVID-19, overcoming poverty, and achieving peace and reconciliation.
Unfortunately, they are not on the agendas of development agencies, organizations, governments, and businesses.
You find here an overview of Opportunity Costs with samples, figures, and a connection to the misconceptions that lead to the production of crazy Opportunity Costs. (see chart)
You can download our policy paper on Opportunity Costs here.
Seiten
Kommentare deaktiviert für opportunity costs
admin am März 9th 2017