Why we need local social goods to achieve the Goals – interactive side event
While most of the major UN donor countries decided to invest their public resources in military and weapons instead of achieving the SDGs, we think that local social goods such as helpfulness, trust, friendliness, and hospitality will be the major assets to continue to follow the SDGs by reducing and diminishing the cost for mistrust.
We, therefore, decided to offer an interactive side event where you are invited to rate your local social goods in 50 languages by open access and to discuss the results live on May 4th at 10.30 New York Time.
Here is the Zoom link. Please test before if you need a Whova account as well:
https://zoom.us/j/99005661442?pwd=cjJMRGZmNllhUk1OTkl0MXpacWRYQT09
Meeting-ID: 990 0566 1442
Kenncode: 302247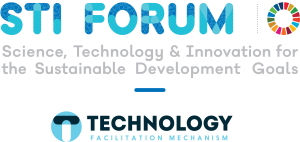 Join our STI-Forum side event: have a look at new, overlapping inclusive indicators
Whatever the approach to meeting the Goals is – they depend on social goods such as trust, the willingness to co-finance public goods and helpfulness. The level of these goods differs from town to town, even from district to district.
Many African regions show a willingness to pay taxes at the level of Western Europe.
In our side event Dr. Alexander Dill, Director of the World Social Capital Monitor, will:
Give examples of how social goods influence the SDGs
Show you in real-time how to score your local social goods on any device
Discuss with you the results that directly appear online
Answer your questions and discuss with youYou can browse the programme of the STI-Forum here: https://sdgs.un.org/tfm/STIForum2022
For any questions you can contact us as well directly by phone: 0041 61 261 35 21 or mail: dill@commons.ch
Let's start with a contribution to goal 4: unfortunately, there is no explanation of the connection and interaction of the 17 goals. We have therefore published a synopsis of five leading SDG Reports on which of the 17 goals they feature. And this is the result: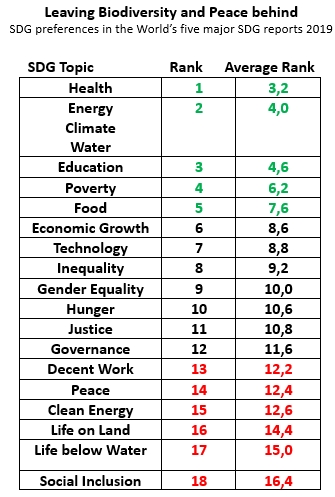 To review the detailed scores for the 20 SDG issues and the credits for the five reports we offer you our tables to download here.
As we can see, the SDGs-picking results in leaving Goals 14, 15, and 17 entirely behind. What do we learn from this chart? If you can choose between 17 SDGs, you will choose those that bring you an immediate economic and political advantage. This does not seem to be the case with Goals 14, 15, 16 and 17.
SDGs-picking is scuttling them  – two samples without words


 Different approaches compete for the implementation of the goals:
Legal: governments as well as many stakeholders and activists believe that the SDGs will be implemented through agreements such as the Paris Climate Agreement.
Economic incentives: most companies, governments and investors believe that ESG (Environmental-Social-Governance) criteria for investment and Carbon taxation will shift the economy in a sustainable direction.
National: most countries believe that the SDGs are a National task and therefore conduct a National audit and release National progress reports.
Thematic: most contributors to the SDGs select goals that fit with their current agenda. While half of the SDGs have no priority in funding and politics, featuring these goals includes the risk of refusal of support. So the priority of certain SDGs does not reflect the Global needs, but the distribution of funding and public goods.
Seiten
Kommentare deaktiviert für STI Forum 2022
admin am März 9th 2017